Louisville, Kentucky…the home of the Kentucky Derby, Kentucky Fried Chicken, and Louisville Slugger bats. Named after King Louis XVI of France, the city was founded in 1778 by George Rogers Clark. Muhammad Ali and Jennifer Lawrence were born and raised here. One third of all bourbon comes from Louisville. It's home to several stops on the Kentucky Bourbon Trail. And in 2012, Louisville was the only city in the US to make Zagat's list of "8 Awesome Foodie Getaways Around the World." This all adds up to make Louisville an excellent place to visit, as well as a great home base for exploring the Kentucky Bourbon Trail.
Louisville may seem like a small town but there is a lot to see and do here.
Tim and I have visited Louisville twice, discovering the best spots to visit. We also made it our home base for touring all seventeen distilleries on the Kentucky Bourbon Trail.
If you are planning a trip to Louisville, here is our list of the best things to do in town.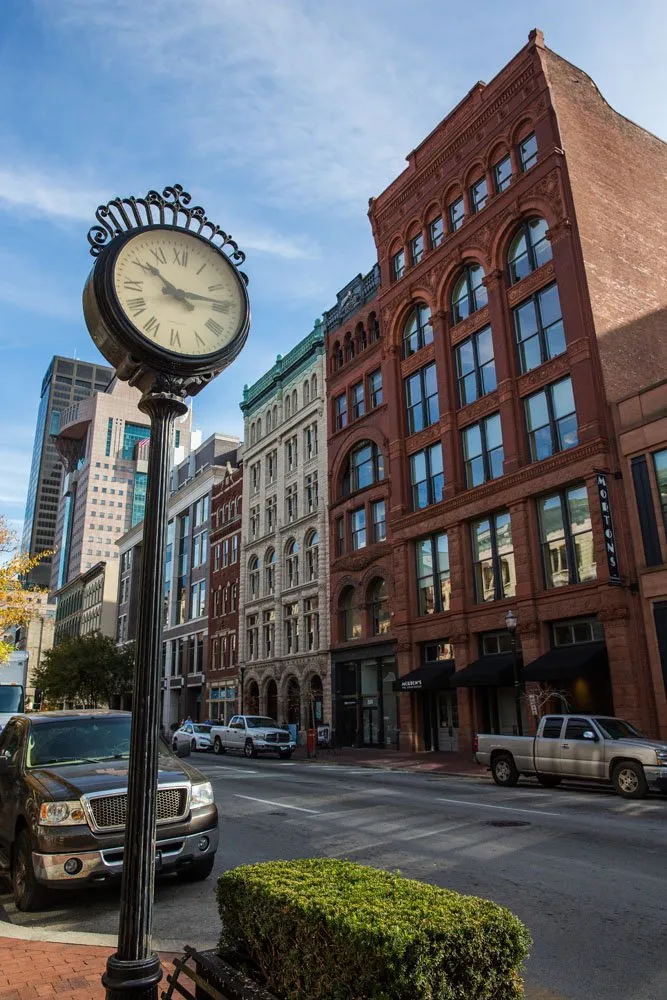 BEST THINGS TO DO IN LOUISVILLE
#1 CHURCHILL DOWNS
For the most exciting way to spend an afternoon in Louisville, go to Churchill Downs. Watch the races, drink mint juleps, and place your bets. Even if you lose it's tons of fun.
Churchill Downs is the home of the Kentucky Derby. The race is held every year on the first Saturday in May and it is the longest continually running sporting event in US history (the first race took place in 1875). The horses run just 1.25 miles. It's a short, fast race that has earned it the nickname "The Most Exciting Two Minutes in Sports."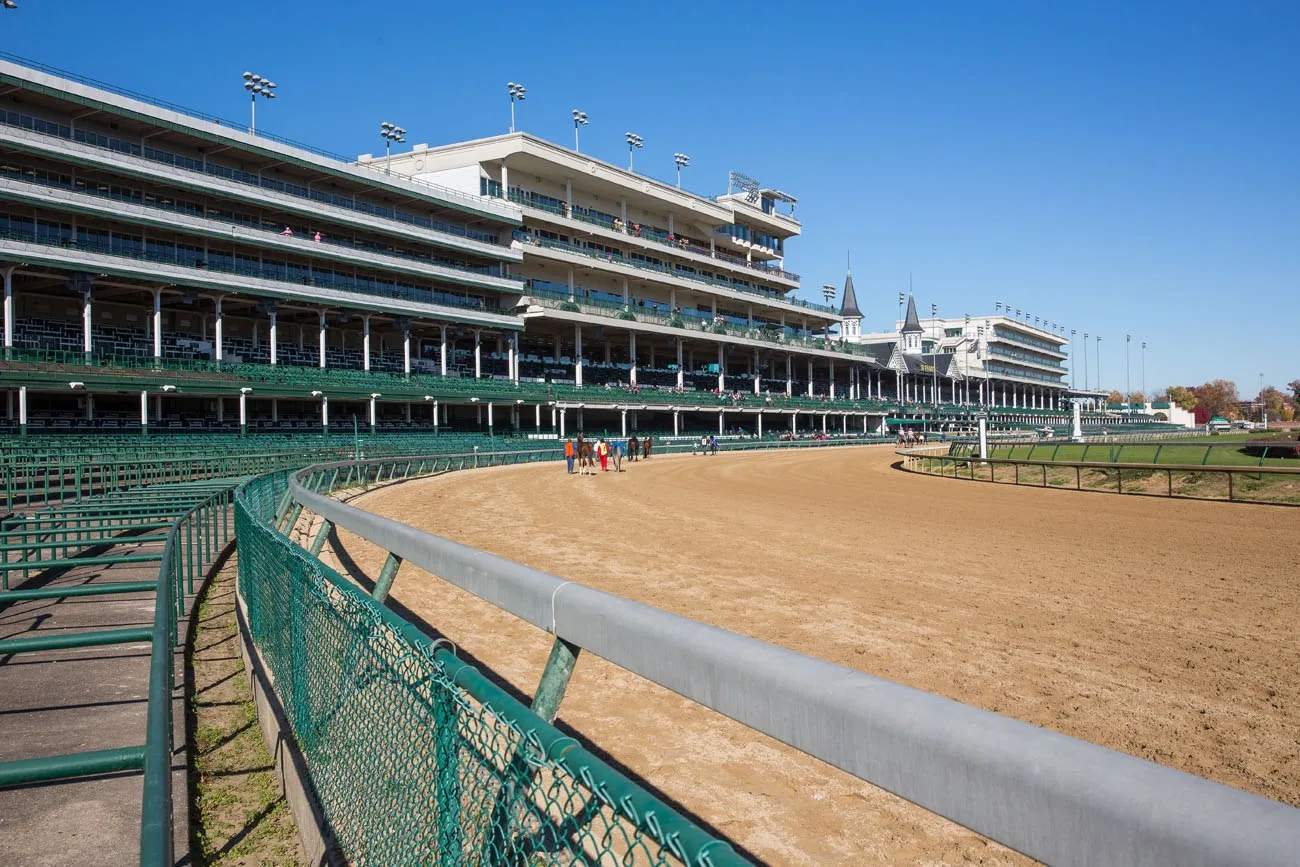 This is our favorite spot in Louisville. I grew up going to the races at Pimlico in Baltimore, Maryland, so to be able to watch the races here at Churchill Downs was something special.
Races are held mainly during the spring and fall months. It is best to check the Churchill Downs website before planning your visit.
Want to learn more about the history of the Kentucky Derby? Visit the Kentucky Derby Museum, located at Churchill Downs.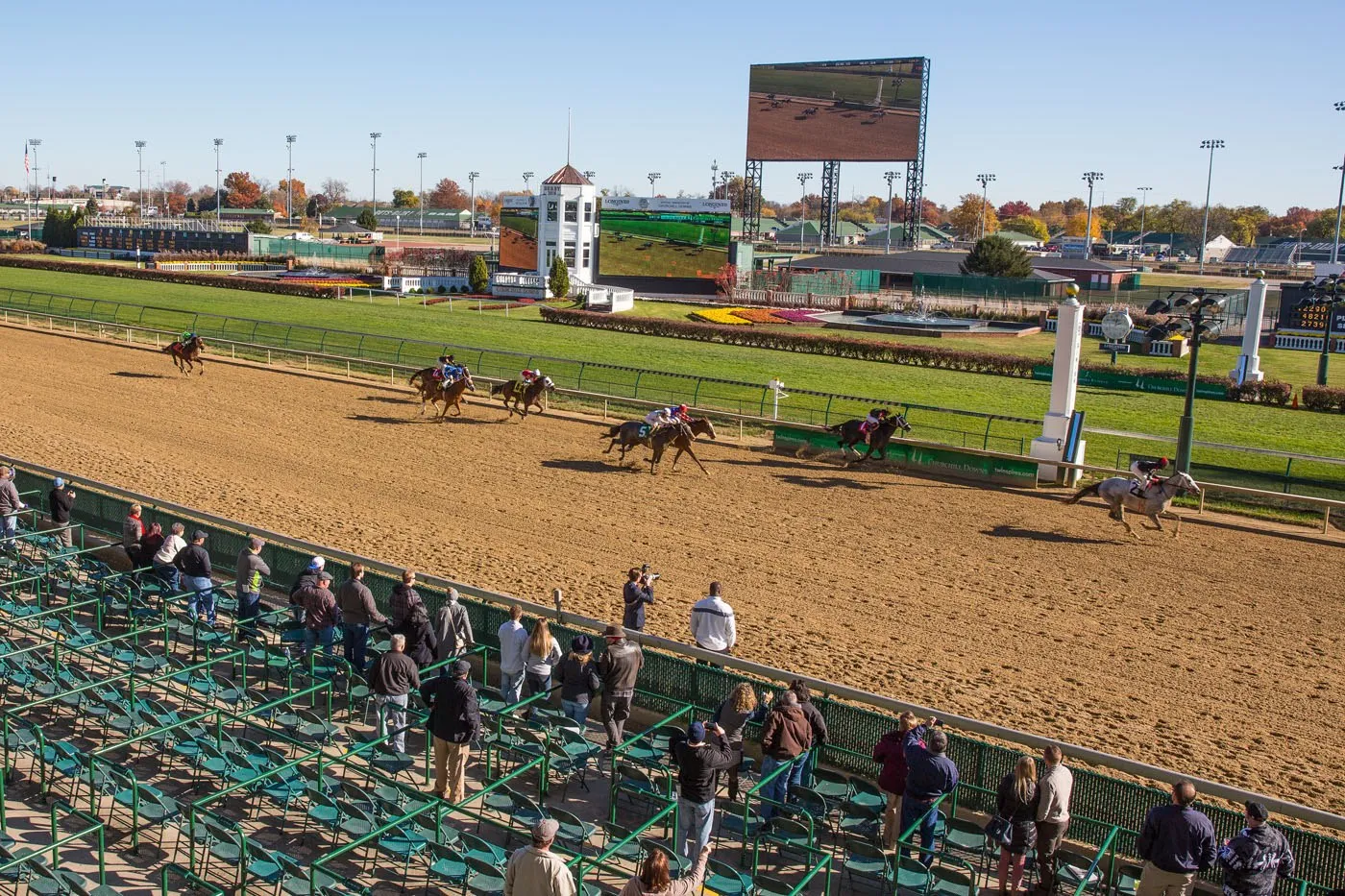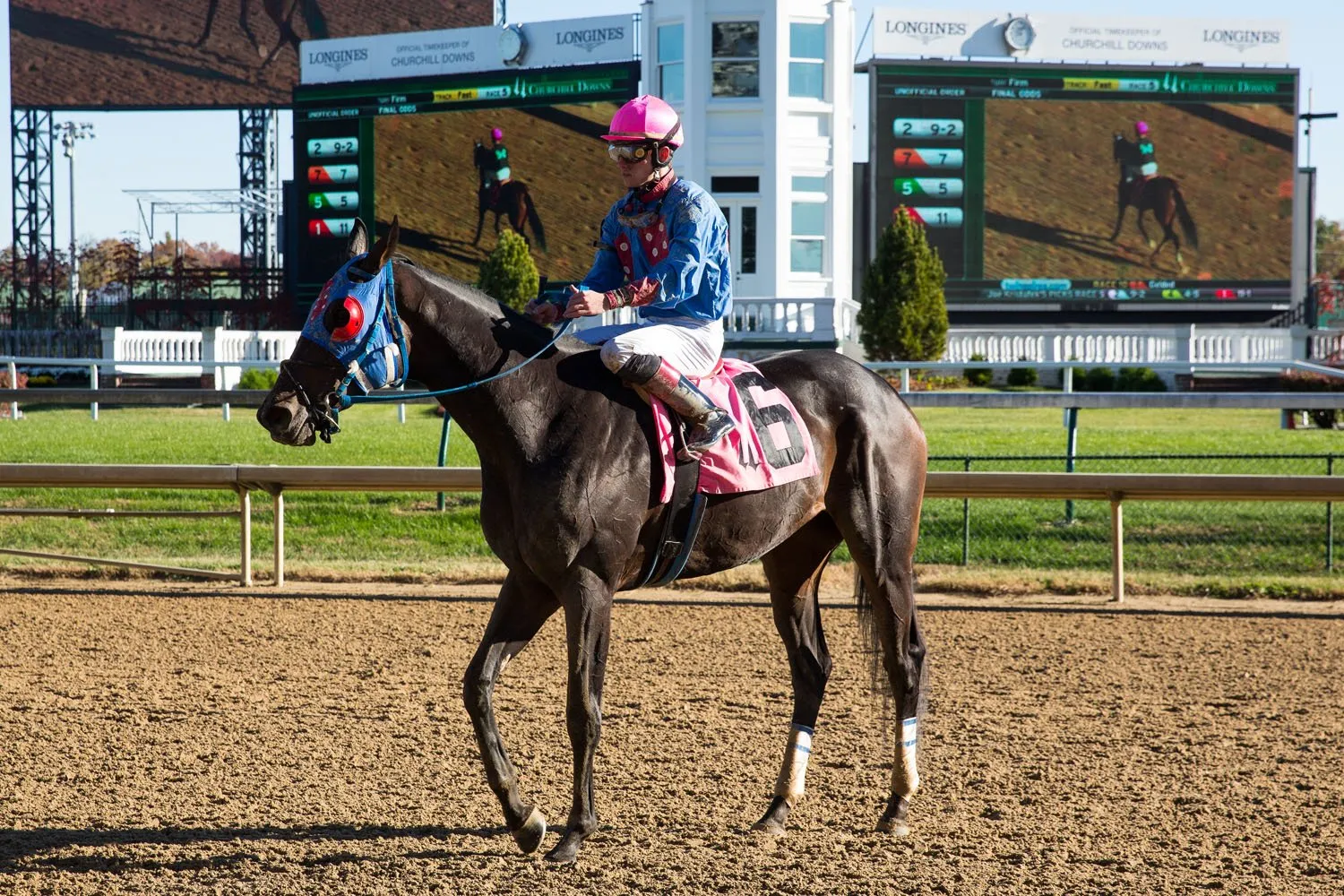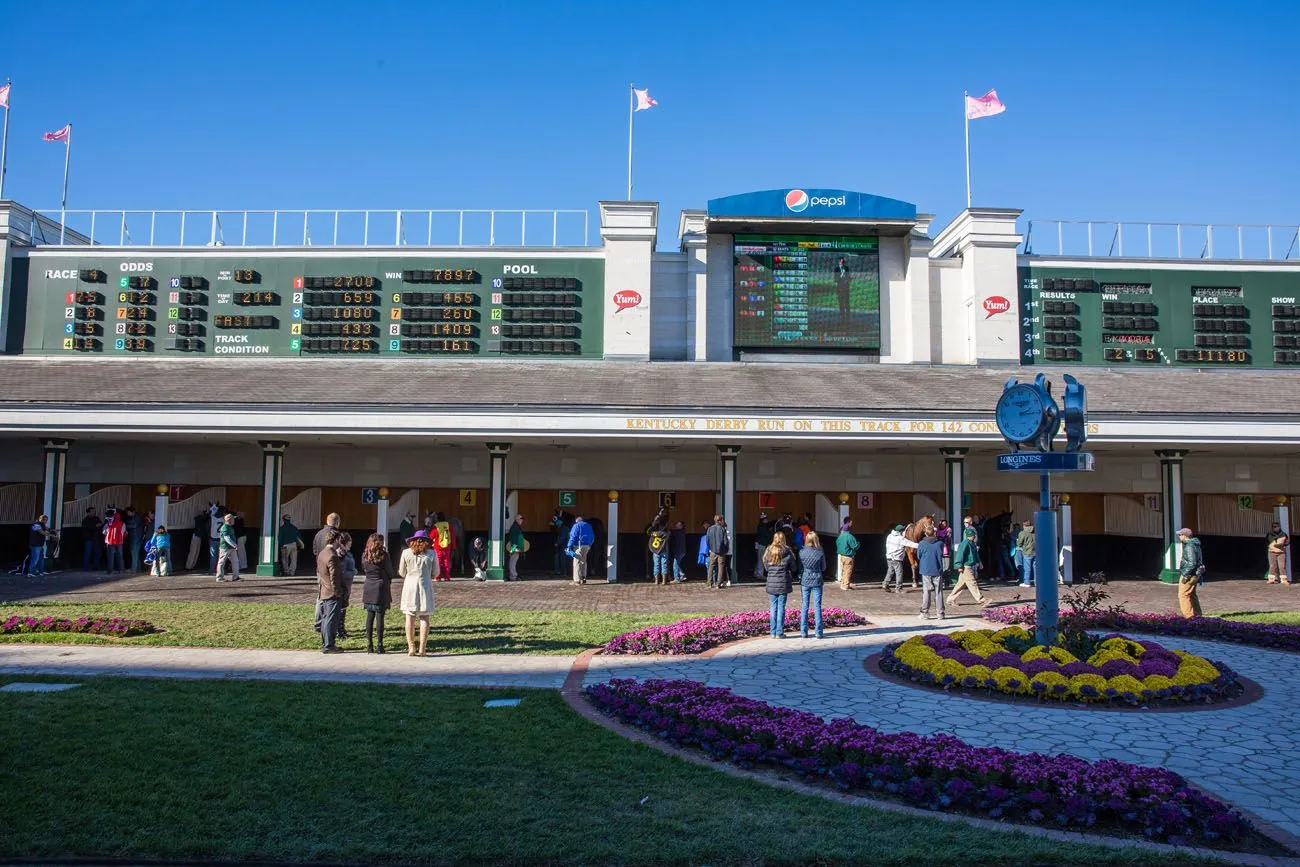 #2 ENJOY SOME OF LOUISVILLE'S BEST EATS
It's no secret that when we travel, we love to eat. Louisville has some great spots to try and during our two visits to the city, we sampled as many as possible.  Here are a few of our favorites Jack Fry's, Mayan Cafe, El Taco Luchador, and the Mussel & Burger Bar.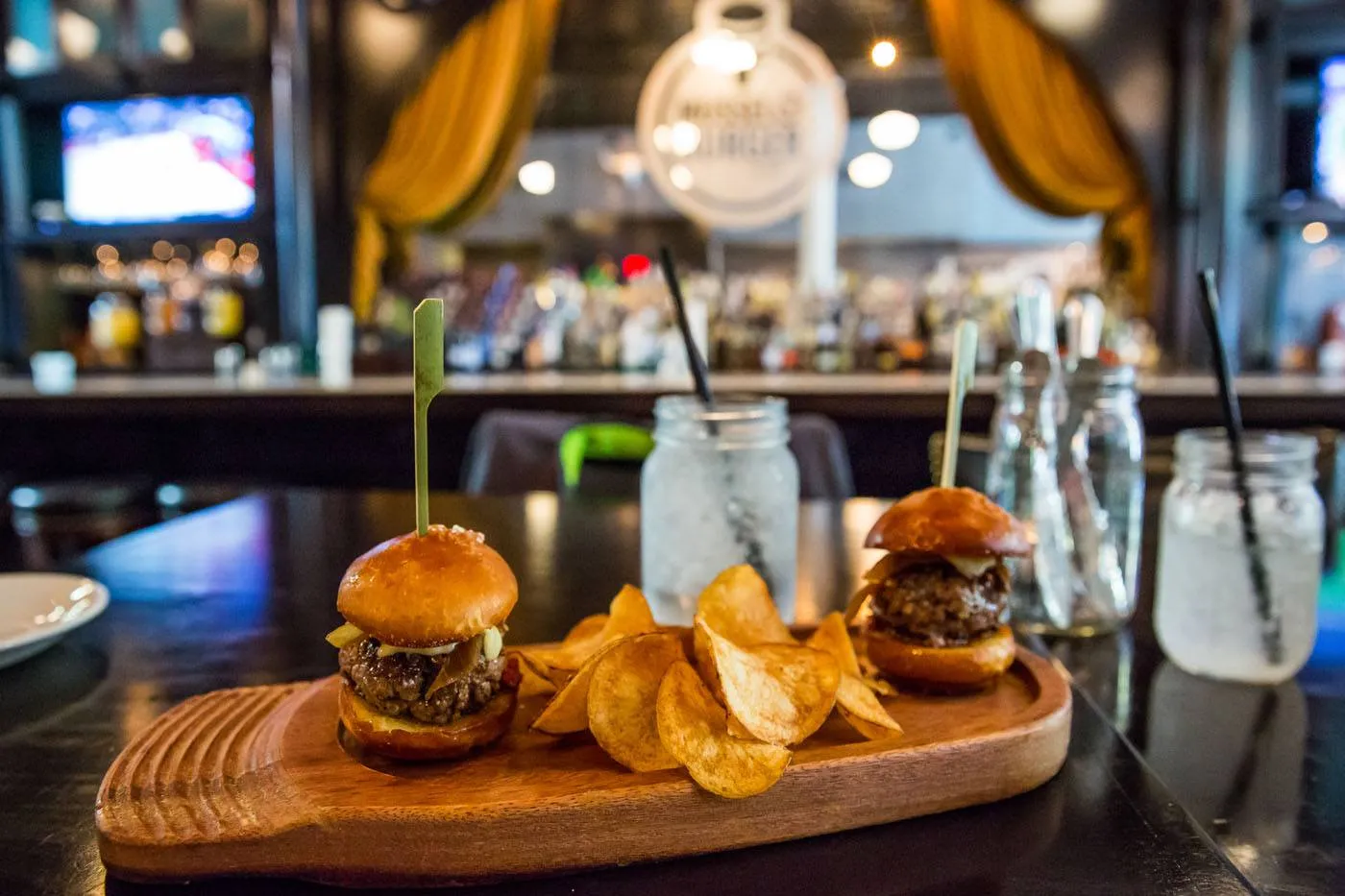 #3 GET A TASTE OF THE KENTUCKY BOURBON TRAIL
You're in bourbon country, y'all!! While you are in Louisville, consider sampling some of Kentucky's best bourbon.
The Kentucky Bourbon Trail is a collection of bourbon whiskey distilleries. Most of the distilleries are located outside of Louisville, near Lexington and Bardstown. To get to these, you will either need to rent a car or take a tour.
However, you can visit seven of the Kentucky Bourbon Trail labels right in Louisville: Bulleit Frontier Whiskey, the Evan Williams Bourbon Experience, Rabbit Hole, Angel's Envy, Michter's, Old Forester, and the Jim Beam Urban Stillhouse. If you do not have the time to venture out into bourbon country, these spots offer tastings and tours, giving you the chance to get a taste of the Bourbon Trail.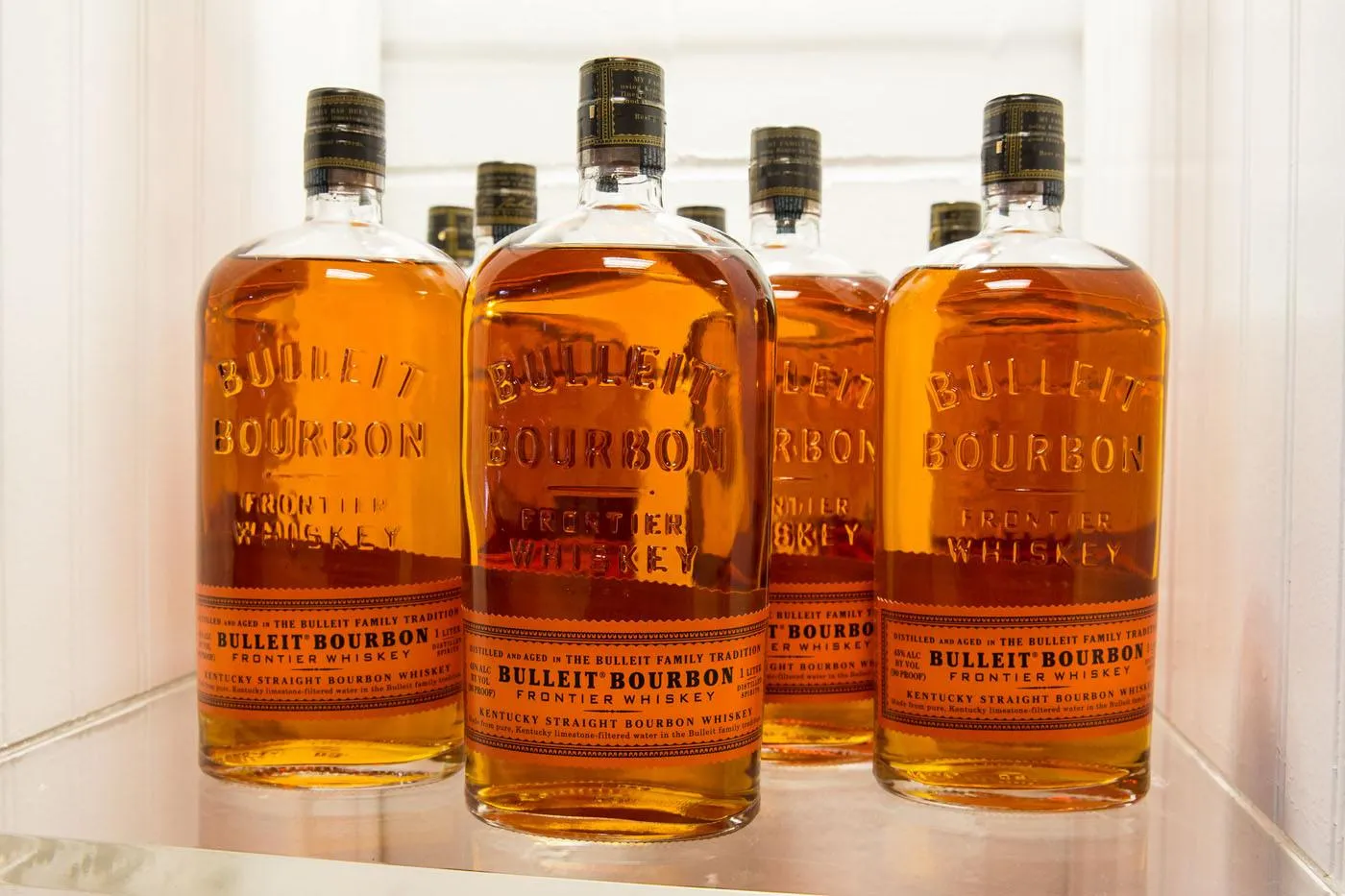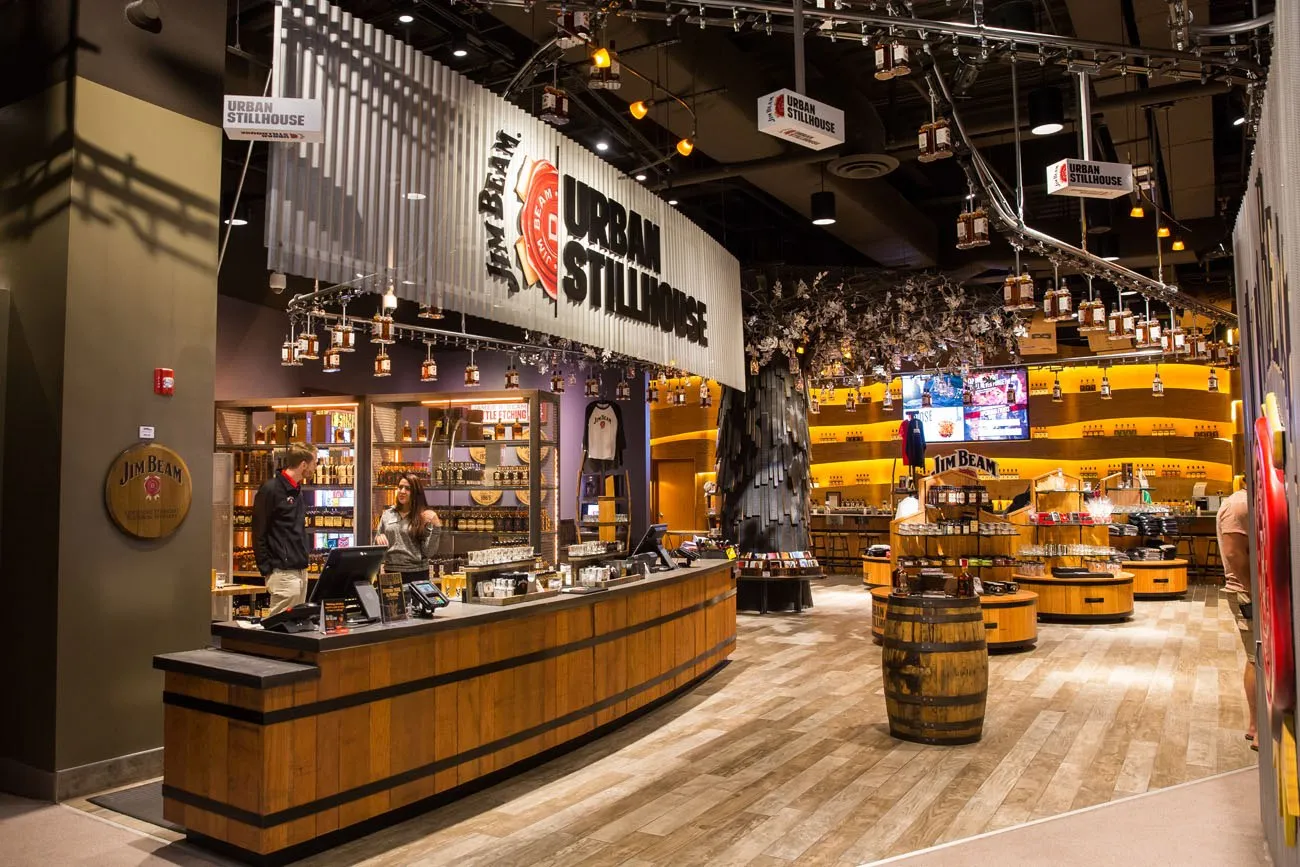 Pro Travel Tip: If you are traveling with kids, the Evan Williams Experience gets our top pick. Family friendly, this tour illustrates the history of Evan Williams bourbon with videos and a fully immersive experience that kids could find interesting. And yes, there's a bourbon tasting at the end, perfect for the parents.
#4 MUHAMMAD ALI CENTER
Want to be inspired? The Muhammad Ali Center is a state of the art museum that tells the story of Muhammad Ali's life. During your visit, watch a powerful movie about Ali's life and take part in interactive exhibits. Trust me, it's not another boring museum.
Travel Tip: Start with the movie on the top floor and then work your way down through the museum. Allow 1 to 2 hours for a visit here.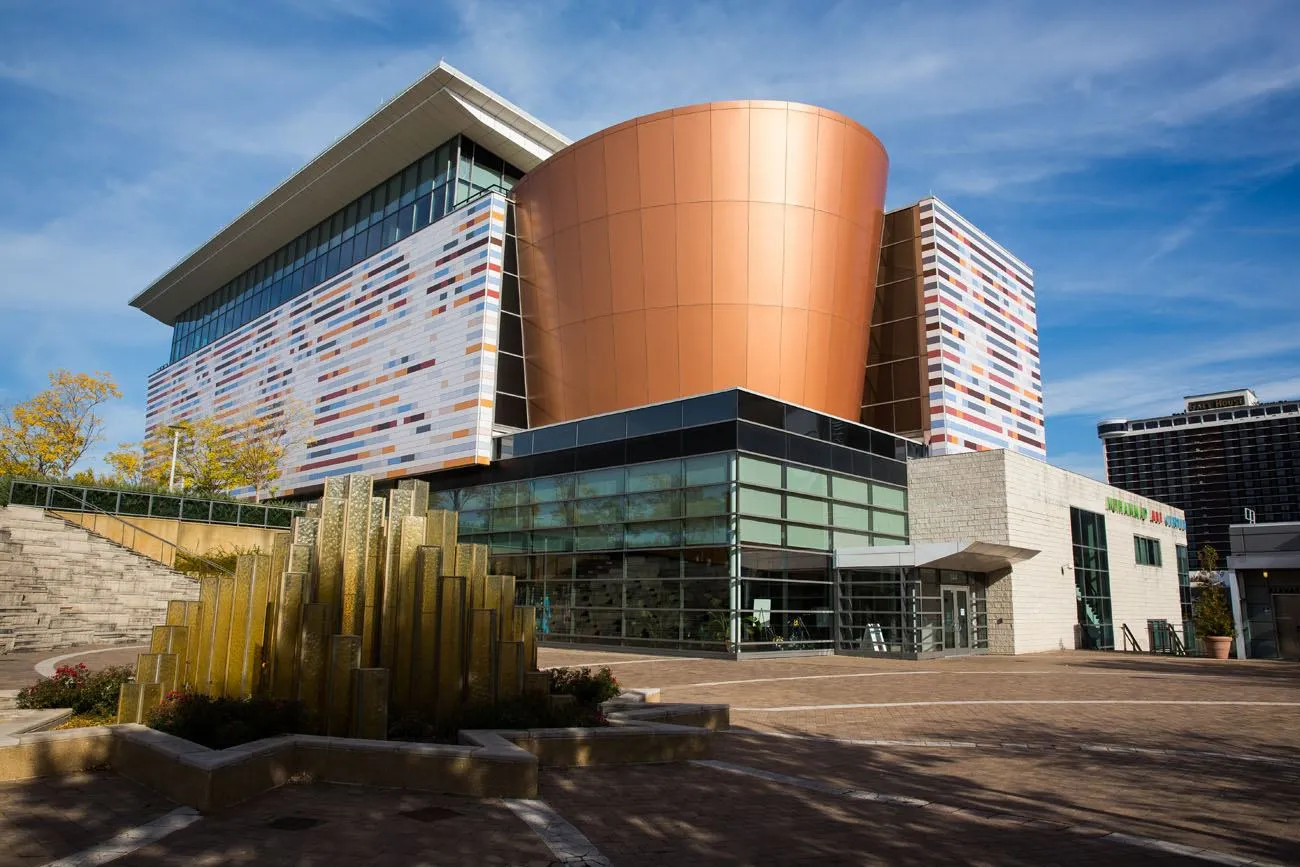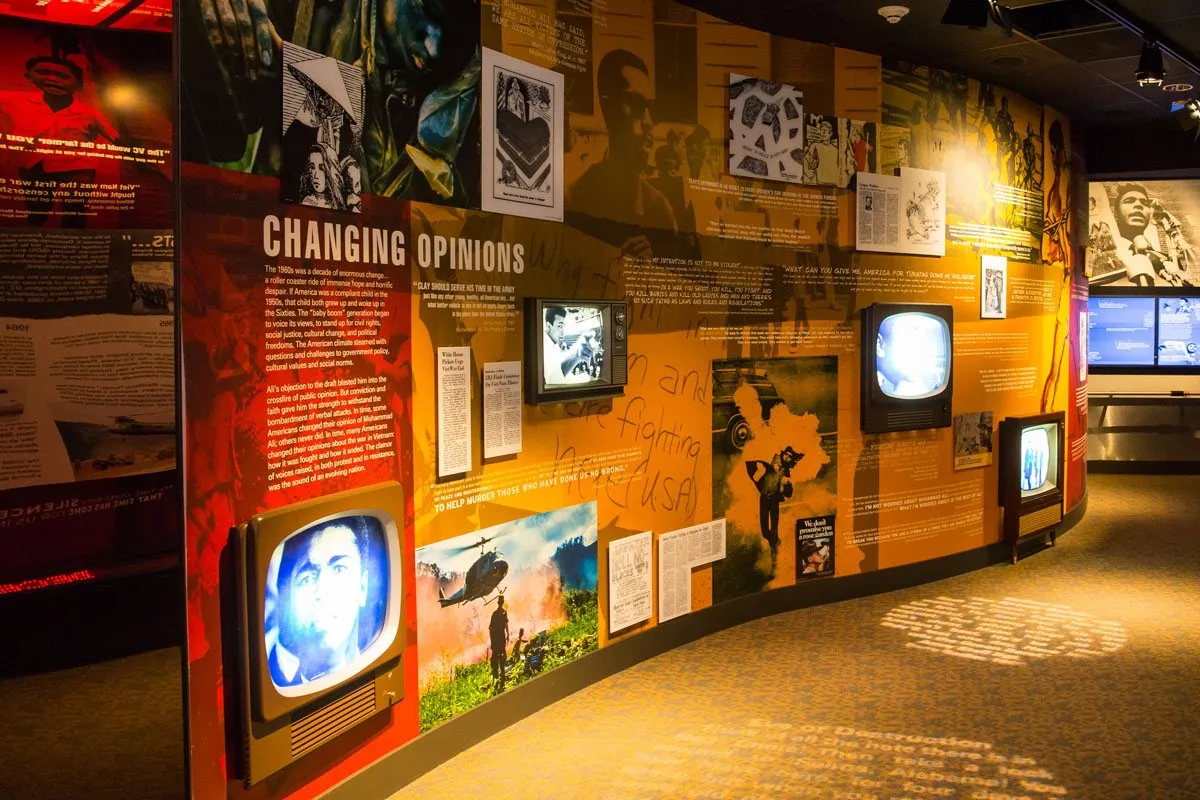 #5 LOUISVILLE MEGA CAVERN
Do you want to zip line at the world's only fully underground course? If not, you can skip zip lining and tour 17 miles of man-made passages on their Mega Tram. This is a destination that is exciting for the entire family.
For more information, including operating times and ticket prices, visit the Mega Cavern website.
#6 KENTUCKY PEERLESS DISTILLING CO.
Yes, Louisville is the place to visit for bourbon, but at Kentucky Peerless Distilling you can sample some moonshine. This is a relatively new spot in Louisville, although the Kentucky Peerless name goes way back to the 1800's. Bourbon production just started again, and their first bourbon release is in 2019.
In the meantime, come here and sample some delicious moonshine. Our favorites were the cinnamon fire, chocolate pie, and green apple pie.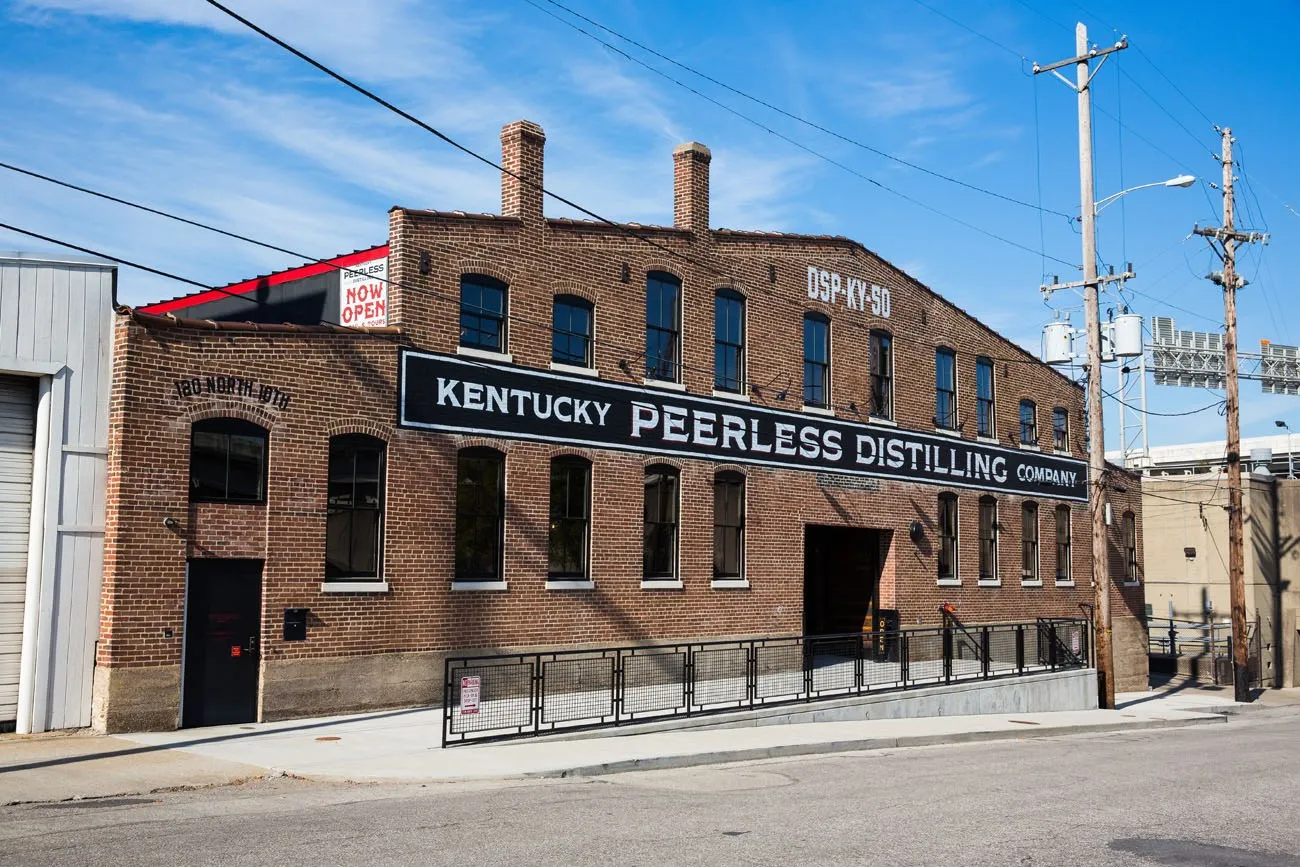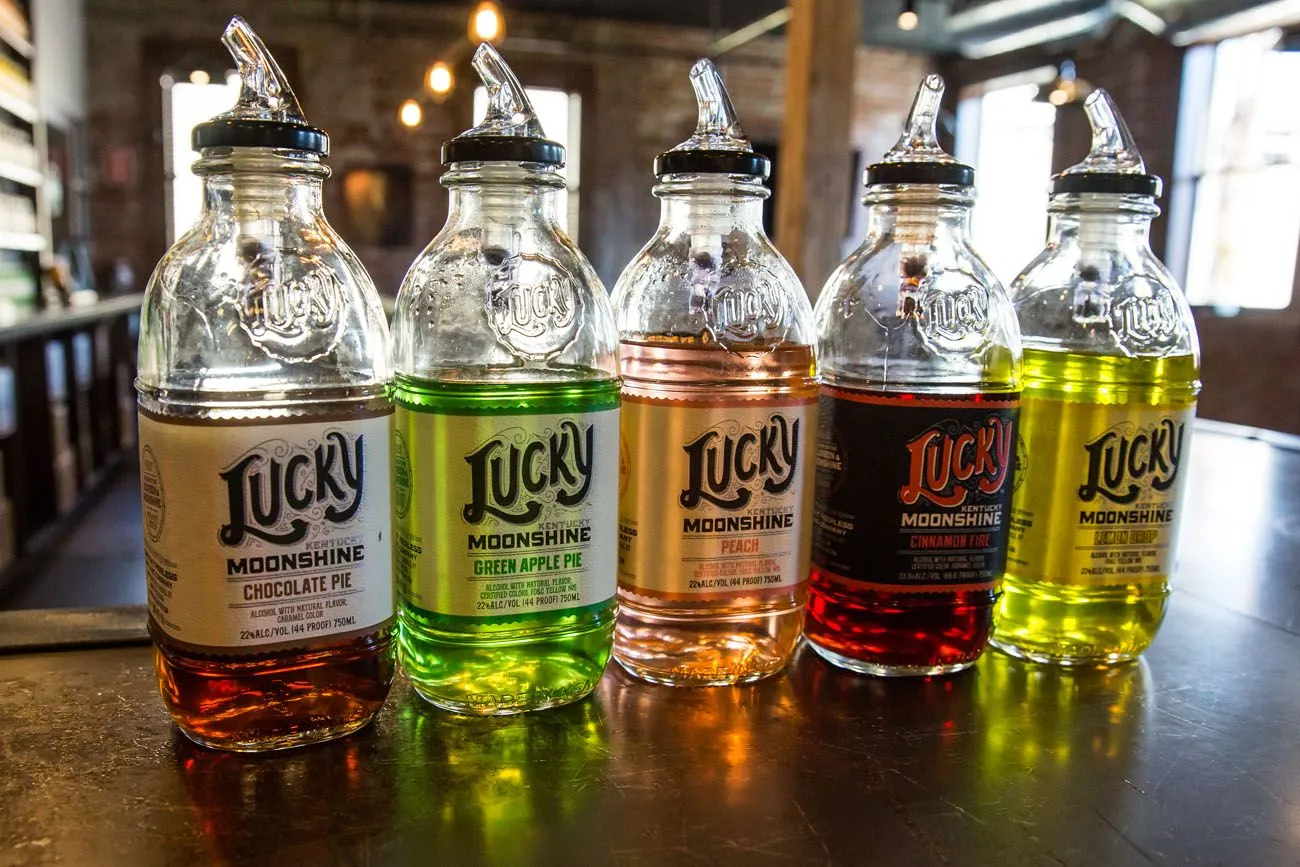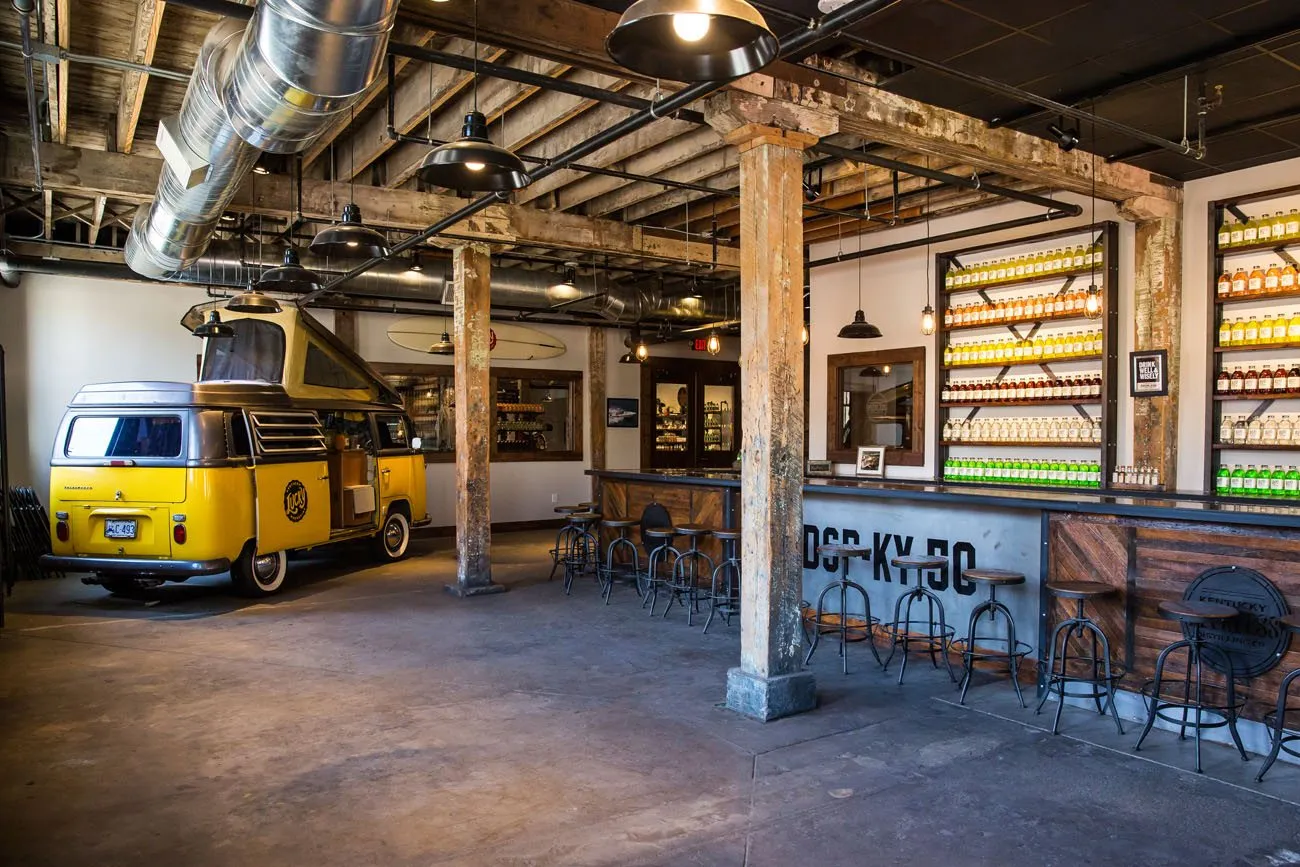 Pro Travel Tip: Tours and tastings are offered Wednesday through Saturday. Check the Kentucky Peerless website for full details. They have an awesome gift shop, perfect for bringing home moonshine souvenirs and gifts.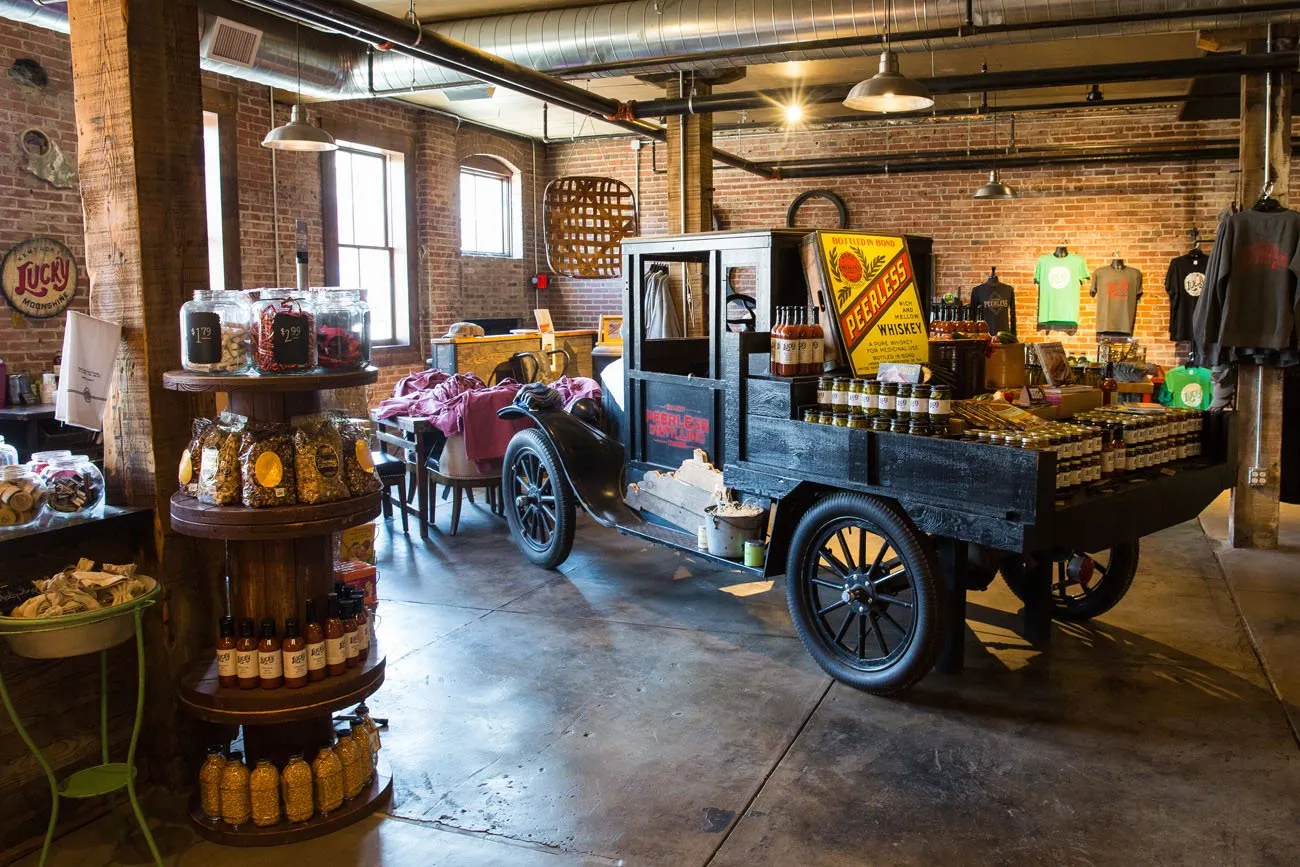 #7 LOUISVILLE SLUGGER FIELD
Baseball fans may want to watch a game here during baseball season. This is the home of the Louisville Bats, a minor league baseball team.
#8 LOUISVILLE SLUGGER MUSEUM & FACTORY
Here's another stop for baseball fans. Louisville Slugger has been making bats since 1884. While you are here, you have the option of taking a factory tour, exploring the museum, or visiting the gift shop. We loved seeing the Bat Vault, where a copy of almost every different bat the factory has made is on display. For kids, there are batting cages and a very small Ripley's Believe It or Not museum.
The perfect souvenir for baseball fans: While you are here, design your own personalized bat. It makes a great souvenir or gift for friends and family.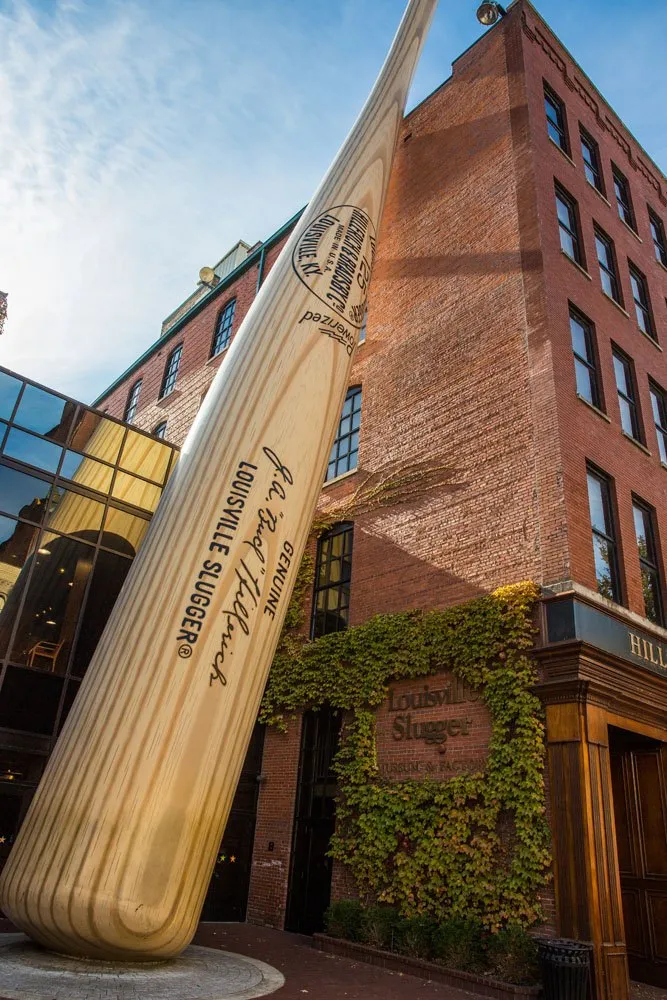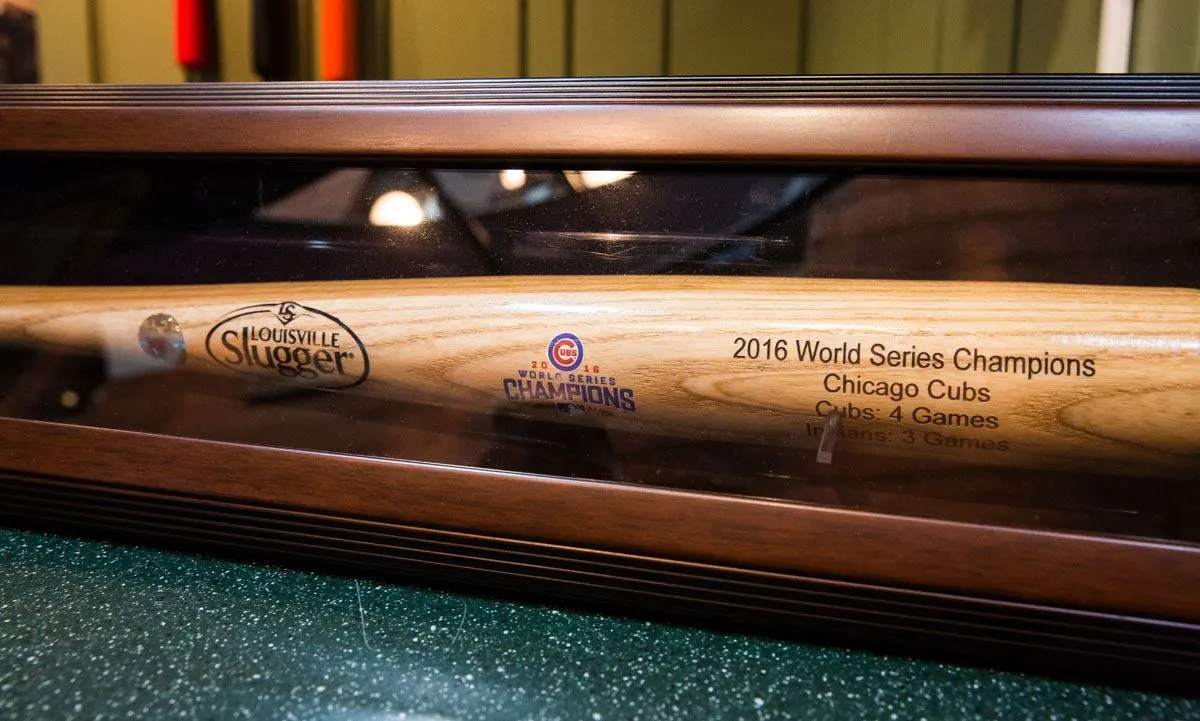 #9 CAVE HILL CEMETERY
Cave Hill Cemetery is a gorgeous spot in downtown Louisville. It is also the final resting place for Muhammad Ali and Colonel Sanders. Come pay your respects and enjoy the scenic drive through this oasis in urban Louisville.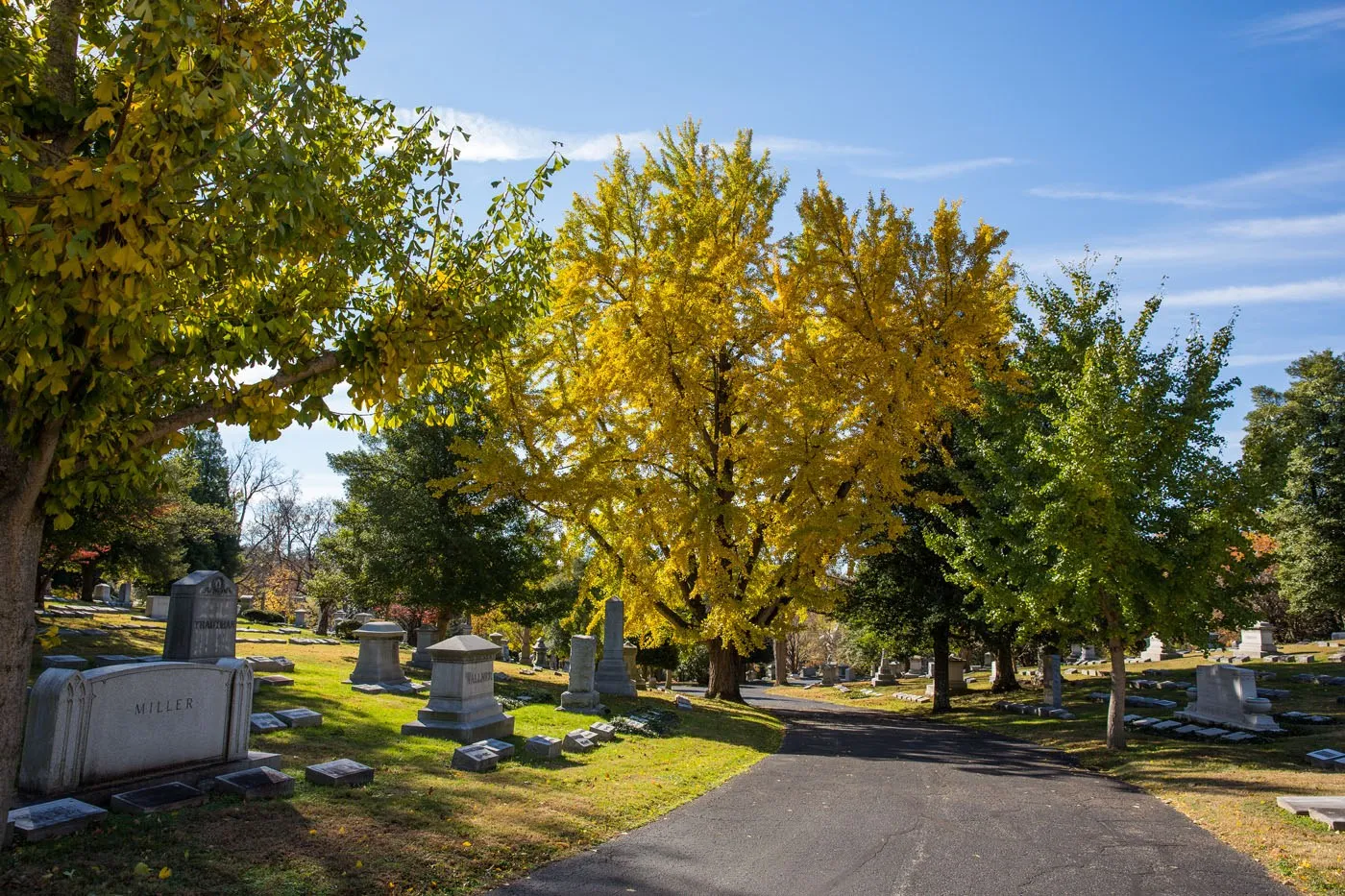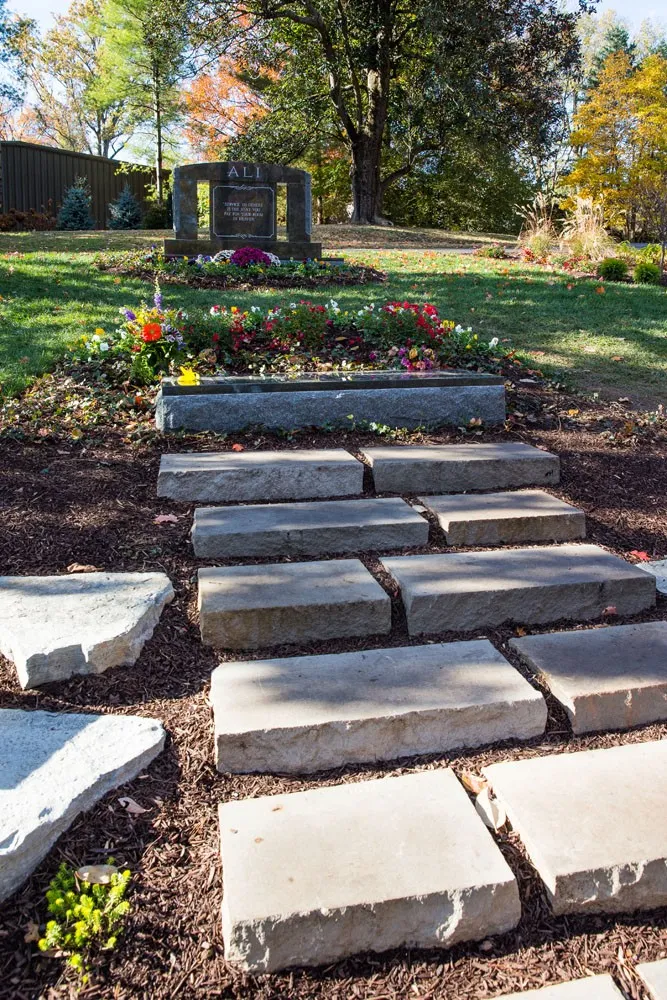 #10 HAVE A DRINK AT THE BROWN HOTEL LOBBY BAR
This is a historic spot in downtown Louisville. In fact, it is listed on the National Register of Historic Places. Have you ever heard of a "hot brown sandwich?" Well, that has it's origins here.
The Brown Hotel was recently renovated, making it a top spot to stay while in Louisville. Or, just sip on bourbon or order dinner at the Lobby Bar. It's worth at least a peek inside!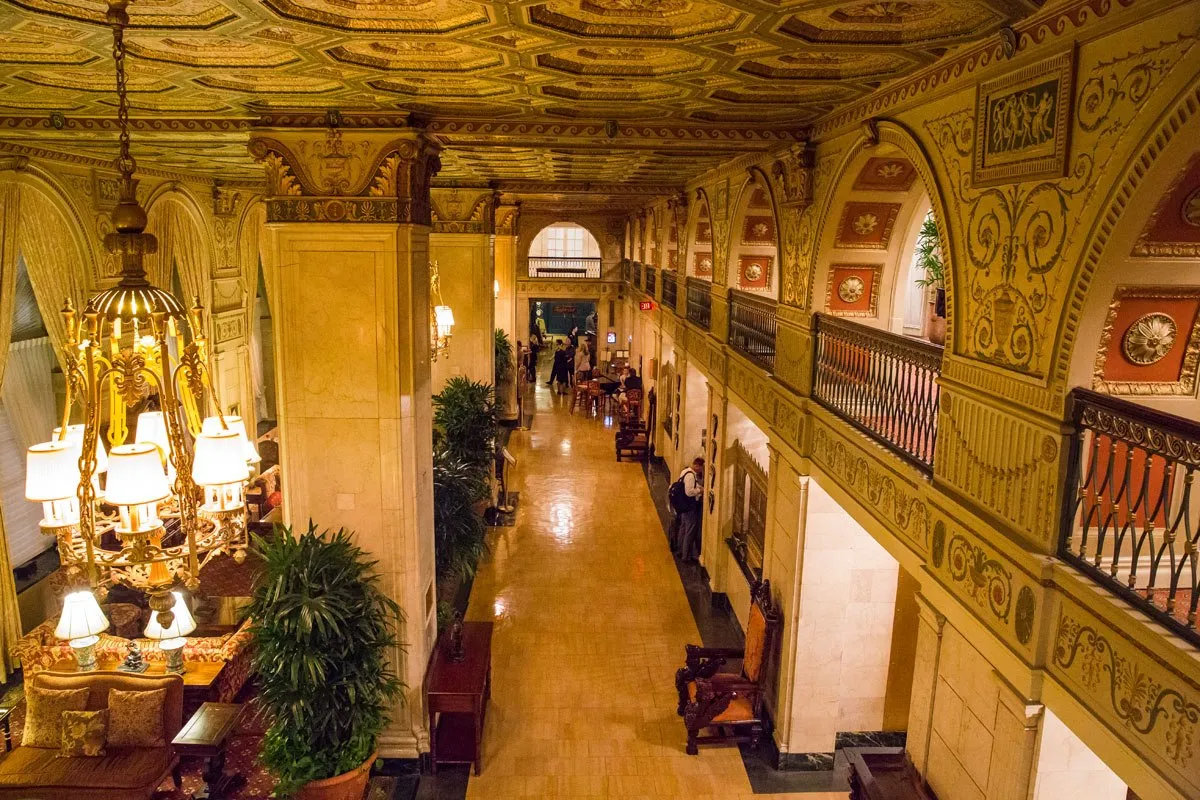 #11 CONRAD-CALDWELL HOUSE MUSEUM
Located in historic Old Louisville, this house is one of the best examples of Richardsonian Romanesque Architecture. The house was built in 1893 and has been home to two Louisville families. It's a beautiful spot to visit, especially for those with an interest in history or architecture.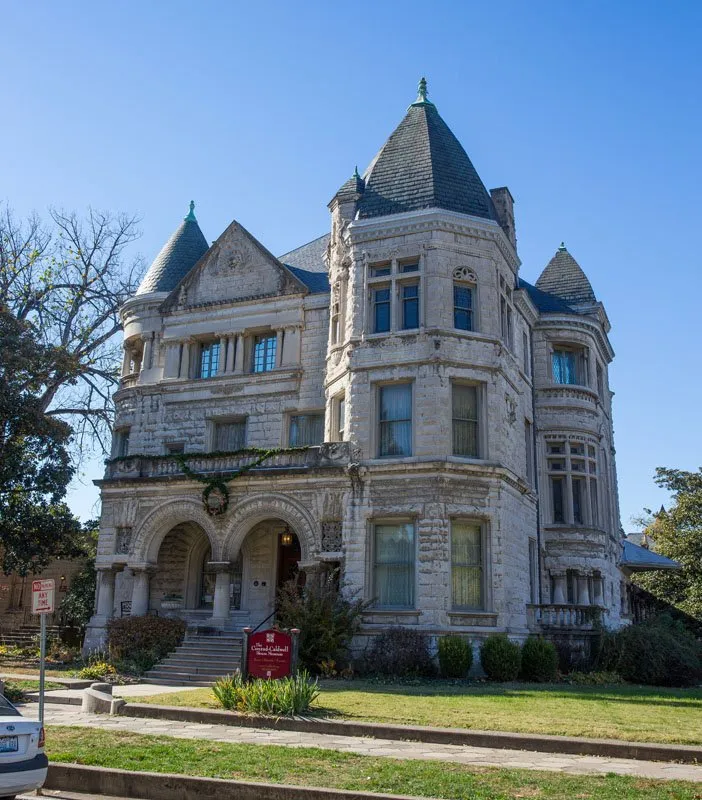 Pro Travel Tip: It is worth it to walk or drive around the neighborhood here. This is Old Louisville, with historic houses in a beautiful setting, all in downtown Louisville.
#12 ENJOY THE VIEW FROM A ROOFTOP BAR
There are a few rooftop bars in Louisville. We visited the 8UP Elevated Drinkery and Kitchen, which actually sits right on top of the Hilton Garden Inn. This is a nice spot to try. The views over Louisville are decent and the drinks were good.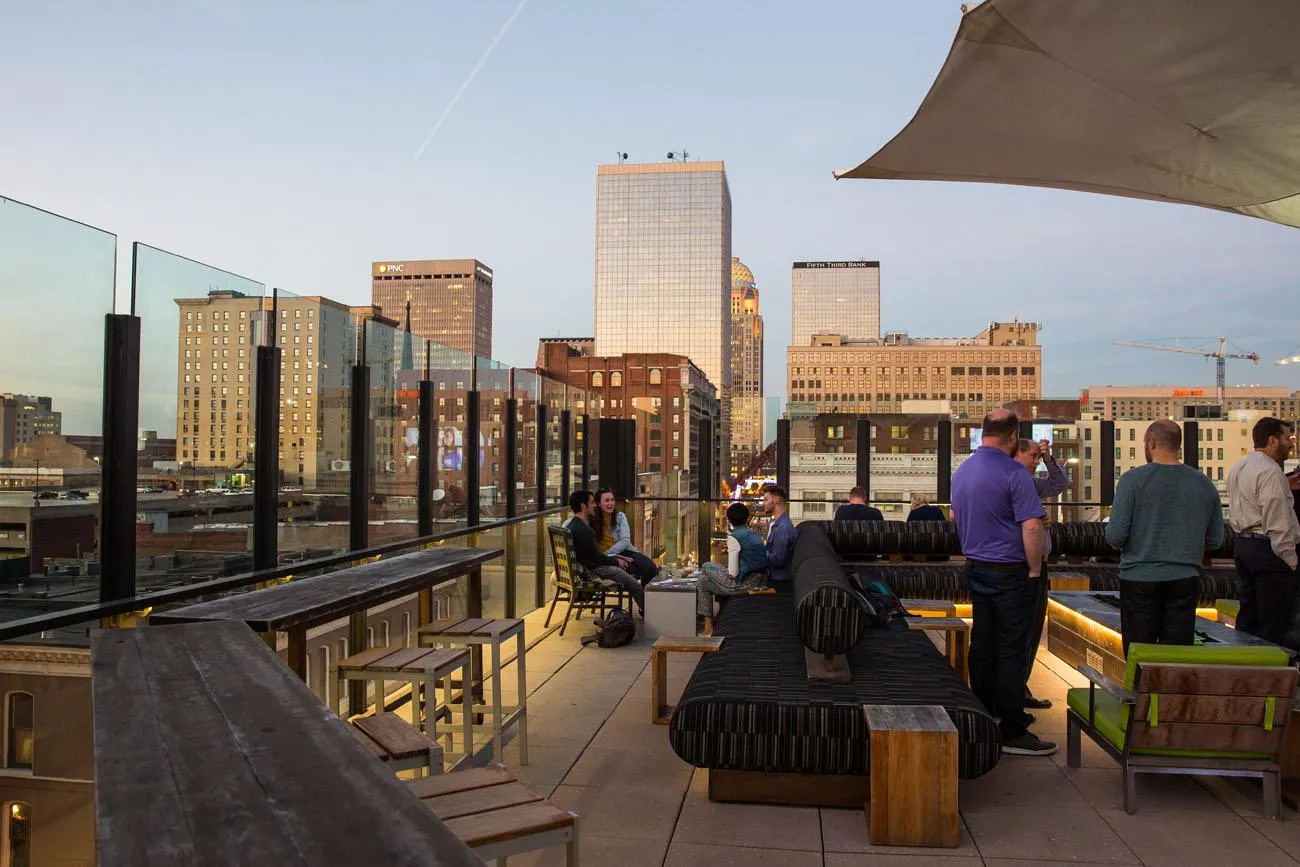 Alex&nder is a rooftop bar that is located at the Copper and Kings brandy distillery. Enjoy craft cocktails and views of the city from the bar.
WITH MORE TIME IN LOUISVILLE
With more time, there are a few more things to see and do.
THE BIG FOUR BRIDGE
This pedestrian bridge is awash in a rainbow of colors at night. From here, you get an interesting perspective of the Louisville skyline. This bridge connects Kentucky with Indiana so you can walk from one state to the other.
FOURTH STREET LIVE
Looking for Hard Rock Cafe, TGI Fridays, or the Jim Beam Urban Stillhouse? They can all be found here, along with many more restaurants, bars, and activities for the entire family. Fourth Street Live also hosts concerts and events. For the full schedule, visit their website.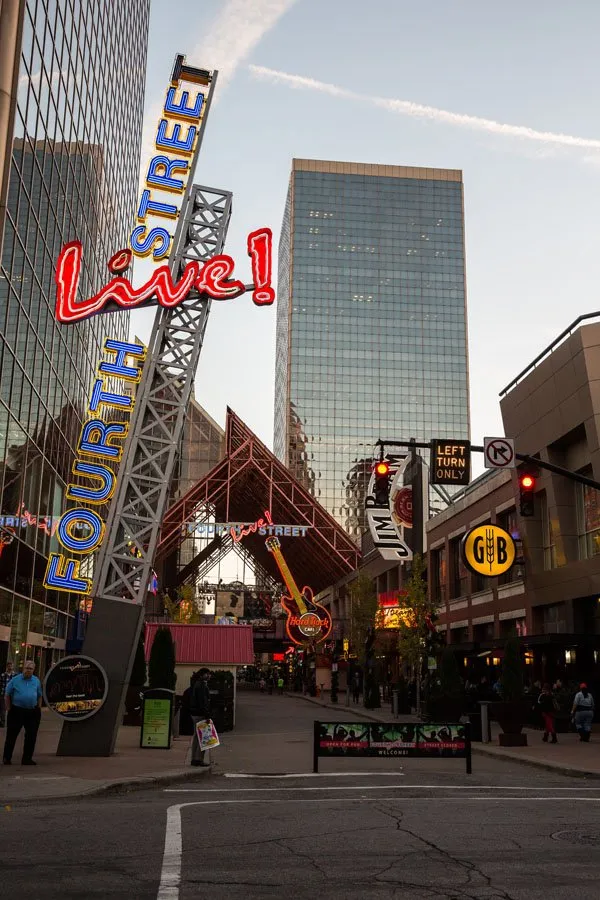 ---
Have you been to Louisville? What are your favorite things to do? Tell us in the comments section below.